New Patients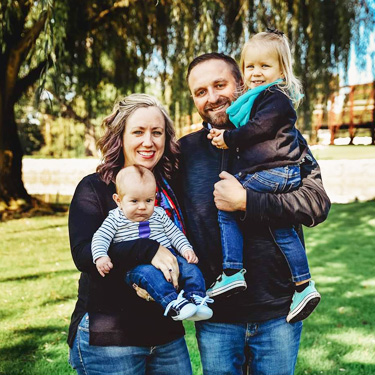 Clinger Chiropractic Center provides a fun, family-friendly environment that you'll enjoy spending time in. You're greeted by name when you walk in, and your kids have their own area to play in where they can be themselves. We're not like your typical doctor's office, and we're proud of it!
The First Visit
Please arrive 15 minutes early to fill out paperwork and bring a form of identification. You'll be here for about 30-45 minutes in total. Dr. Lynsi will introduce herself and sit down with you to talk about your health history and do an examination, which includes scans to show us how your body responds to stress.
Children usually receive a chiropractic adjustment on the first visit. Adults will be adjusted on the second visit after Dr. Lynsi has had time to study their case.
The Second Visit
When you return, you will receive a full report of Dr. Lynsi's findings from your examination. She will detail her recommendations for your care, and you'll be told what you can expect with your finances. You'll also get an adjustment.
The Decision to Continue Care
You go to the dentist for checkups even though you don't have cavities or a toothache. These regular visits keep your teeth in great shape and stop any potential problems early on. Ongoing chiropractic care can do the same for your spine, caring for it so that you don't experience serious issues.
Book a Lunch and Learn at Your Workplace
Could you and your colleagues benefit from finding out more about staying healthy and what chiropractic care can do for you? Dr. Lynsi is pleased to offer Lunch and Learns, where she brings lunch to your workplace, then speaks to you about how you can stay well no matter what type of job you work. Contact us today to learn more!
CONTACT US »
---
New Patients | (419) 429-1111